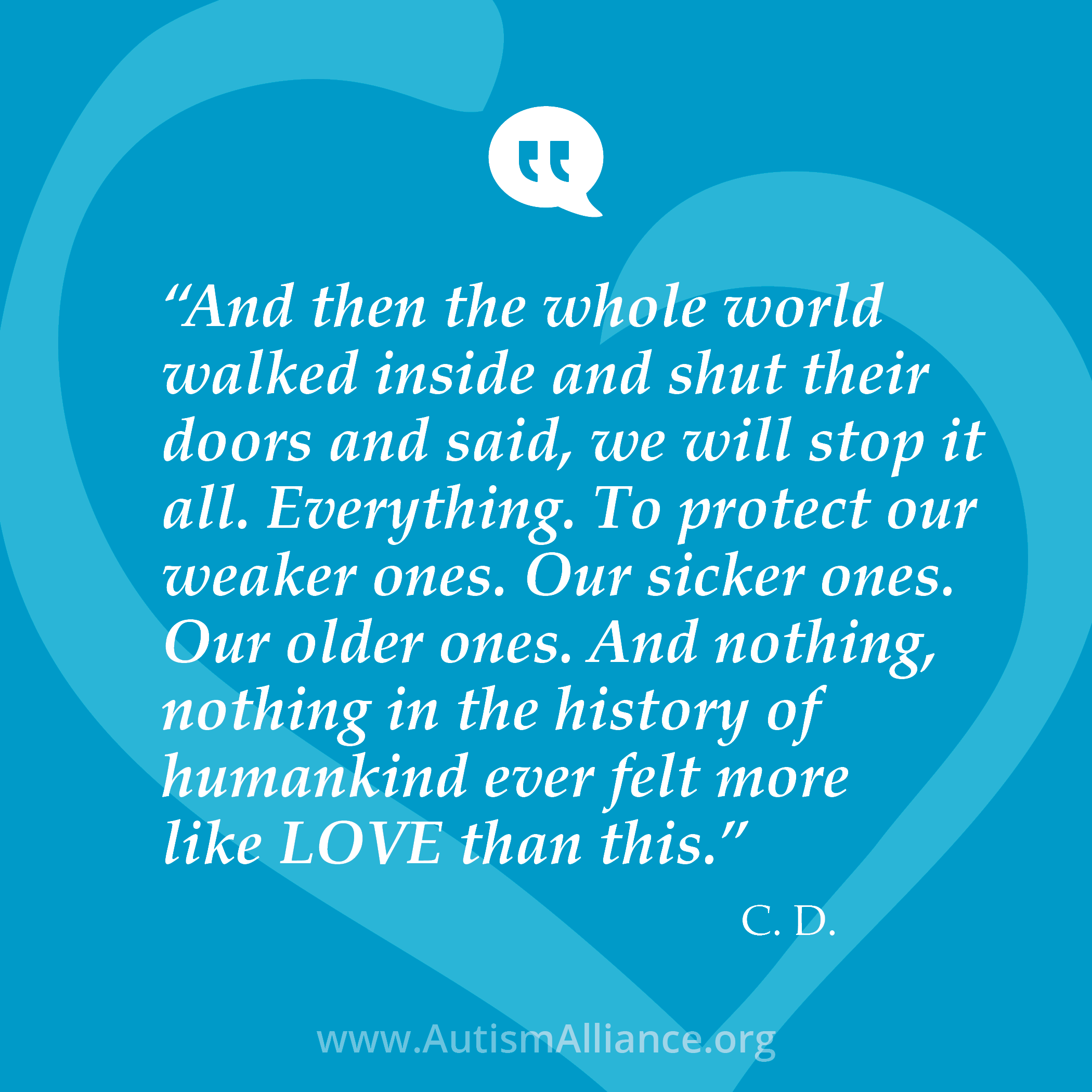 Dear Family and Friends,
This is an unprecedented time in our history, we are all striving to provide the best care to our families and all those we hold dear. The Autism Alliance is here to help you through the tough days. We want you to know that we support and understand the unique challenges of having a loved one with Autism presents, especially during this extremely uncertain time.  Although, we at the Autism Alliance are working remotely, we have access to voice mails and are working daily via email, text, etc. We have been thoughtfully meeting, planning and preparing daily. We regret to update you, that our April vacation programs, Kite Day, recreation and on-site support programs have all been cancelled. Once the Massachusetts Department of Public Health informs us that programs can resume we will work to restart our programs and events. Until then, please be sure to like us on Facebook so that you can stay connected to us. We hope that the daily Healthy Heroes emails have been helpful to you. Please email us back, share your ideas and ways that you have found the information helpful to you.
Please contact us if we can be of specific assistance to your family. These are difficult times for all and we may have access to resources in the community that may be of help. We have updated our technology to provide our support groups on-line through ZOOM.
 Staff Contact Information
Allison Daigle, Co-Director   Pam McKillop, Co-Director
Kathy Paquette, Autism Specialist
Alex Renzi,  Autism Support Broker
Marcia Nascimento, Autism Support Specialist for Portuguese and Spanish speaking families
If you would rather call, please call 508-652-9900 and leave your name, number and best time to return your call between 8:00 a.m. - 5:00 p.m. Monday – Friday.
Thank you for your patience and flexibility in such challenging time with so many unknowns.
Warmly,
Allison and Pam
Healthy Heroes    
In case you missed one, or want to check back in, our Healthy Heroes Newsletters are archived on our website along with our current and past monthly newsletters. 
Virtual Autism Support Group
Family members meet to share joys and concerns of raising children on the autism spectrum.
Group is facilitated by Autism Alliance Staff. 
This group runs through Zoom Meetings. You will need to sign up for Zoom on your computer or smartphone (download the free Zoom app) to participate.
Use the Meeting ID provided to join each group.
Connect With Us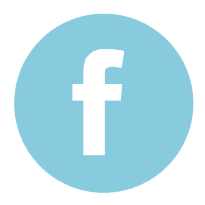 www.AutismAlliance.org | (508) 652-9900 | AutismAlliance@Advocates.org
1881 Worcester Road, Suite 100A, Framingham, MA 01701