A Special Thanks to our NEW partnership with the
Hillary A. Bartlett Newsome Foundation, Inc. 
We would like to introduce our newest community partnership with the Hillary A. Bartlett Newsome Foundation. Through their incredible generosity we were able to provide holiday meals and other supports to our families in need over the holiday season. The Foundations mission is to continue Hillary's work in changing the lives of children with autism, special needs, and life threatening illnesses by offering Hope, Courage and Acceptance. For more information please visit: Hillary A. Bartlett Newsome Foundation.
Signature Grant Award 
We are happy to share that the Autism Alliance is one of the receipts of the Doug Flutie Jr. Foundation Signature grants for 2020. We are thrilled to use the grant funding for our vacation and family events. In addition the grant funding will allow us to broaden our offering of Portuguese and American Sign Language (ASL) interpreters throughout our programming. Thanks to all our friends at the Doug Flutie, Jr. Foundation for Autism
Family Swim Night  
Come and enjoy some fun at the pool. 
This program is open to current members of the Autism Alliance with children up to 10 years old, please.
Thanks to the generosity of The Longfellow Sports Club we are able to offer this event at no-cost. To REGISTER 
Need respite? Looking for a babysitter? We have the answer! Join us on March 1st for a "Meet and Greet" with potential respite workers.
Families: have you been looking for respite workers, someone to be with your child with autism while you go to an appointment, a date night, meet up with friends or do an activity with your neurotypical child?
As part of our Autism Welcoming Initiative, The Autism Alliance has been working with various area high schools and colleges to build a Caregiver Corps. This is a group of teenagers and young adults who are interested in doing respite work with our children with autism.
Students will be available to interview at our "Meet and Greet". Registration is required.
  Spring Session
Digital Teen Music Club
The winter session is still happening, however new participants can come into the program before the Spring session begins on March 5th. The program meets for six Thursday evenings from 5:30 pm-7:00 pm. Parent waiting area is available if needed during the group meeting time. Teens have the opportunity to explore interests in music while socializing with peers in a safe and fun setting. Includes dinner. You must be eligible for DDS Middlesex West to attend. To learn more click on the link below.  
TUFTS Autism Smile Day
This FREE event will be held on Saturday, February 15  —  10AM – 3 PM @ Tufts Dental School. This event was created to introduce children with ASD to the dental chair and clinic in order to make their next dental visit most successful. Each session will last approximately 30-40 minutes and includes: trying on the dental bib, sunglasses, going up and down in the dental chair and playing with dental puppets. They will have free childcare for siblings and free parking. To register
Spring Swim Program
Our Spring Sensory Swim Sessions begin March 31st and run through May 28th. Classes meet weekly for 8 weeks.
(excluding April Vacation week)
Space is limited. Register Now: Ages 4-8 and 9-12
Linda M. Olsen Lending Library
Just a reminder that you can become a member of our Linda Olsen Lending Library – FREE of charge – at any time!  We have over 200 books about autism that cover current theory on autism, skills and teaching, personal experiences and biographies, and books for children and teens on the spectrum.  To join, stop by or email Alex. 
Here's a note about one of our many great titles.   
The Reason I Jump by Naoki Higashida 
This book has short essays about the many facets of behavior and experience from a teenager with autism. Naoki's mother taught him to communicate by teaching him letters on a paper keyboard.  Over time, Naoki learned to type what he wanted to say and was able to provide striking insight into his experiences.  This is a perfect read for anyone who wants to know more about autism and especially for anyone striving to understand what is happening in the mind of a loved one who may not be able to explain themselves in a traditional way.   
*This copy also available in Spanish .
Sunday Open Gym
Location: Academy MetroWest
218 Speen Street, Natick
Gym Schedule:
December 1, 2019 thru March 29, 2020
(excluding December 29, 2019) 
For children UNDER 14 years of age: 10:00 am - 12:00 pm 
For individuals OVER 14 years of age: 2:00 pm - 4:00 pm 
During this time, families are able to explore the 3,000 square feet of carpeted open space, suspended equipment and sensory materials.
The cost is $5.00 per family and no registration is necessary.
Safety of our families is of the utmost importance. For day of concerns relating to weather or other potential changes to the program, please check our Autism Alliance Facebook Page. 
Upcoming Sensory Friendly Times
Apex Entertainment in Marlborough
Saturday February 1, 2020, 21 Apex Drive, Marlborough
Apex will host a monthly Autism Welcoming event the first Saturday of every month from 9:00am-10:00am. Check out their Facebook page for more information.
New England Aquarium, 1 Central Wharf, Boston
Sunday February 2nd, 2020, 8:00 am 
Enjoy a quieter experience with all your favorite marine animals. Designed specifically for those with special sensory processing needs, this event will use soft lighting, limit the use of microphones, and implement other modifications to ensure a comfortable environment for all participants. Sensory bags, which include fidget items, noise-canceling headphones, and other resources will be available to borrow.
Burtons Grill & Bar in Shrewsbury and Framingham
Tuesday, February 4th, 2020, 193 Boston Turnpike, Shrewsbury
Burtons in Shrewsbury and Framingham will host a monthly Autism Welcoming Dining Event on the first Tuesday of every month, from 3:00pm - 6:30pm. Please stop in and check out all the wonderful accommodations they have in place including a visual menu.
Red Heat Tavern
Tuesday, February 18th, 2020, 227 Turnpike Rd, Westborough
Red Heat Tavern will host Autism Welcoming Dining Events on the third Tuesday of every month, from 3:00pm - 6:30pm. Please stop in and check out all the wonderful accommodations they have in place including a visual menu.
Phone Consultations with Area Expert
Free IEP phone consultations regarding your child diagnosed with Autism Spectrum Disorder. These phone calls are from the privacy of your home or office, with Pam Kaufmann, former Director of Special Education for The Framingham Public Schools. Pam volunteers her time and expertise to our families, answering IEP-related questions and offering advice. Thirty-minute phone consults take place during the day, from 12:00pm - 2:00pm. Winter Dates are:
Tuesday February 11th 
 Current Trends in Autism   Conference
 March 13 & 14, 2020
 The Boston Marriott Burlington, MA
 Keynote speaker Temple Grandin, PhD
Autism Spokesperson, Advocate, and Best-selling Author. A pioneer in sharing her insights of living with autism.
General and Breakout Sessions 
For More information and how to register: CTIA Conference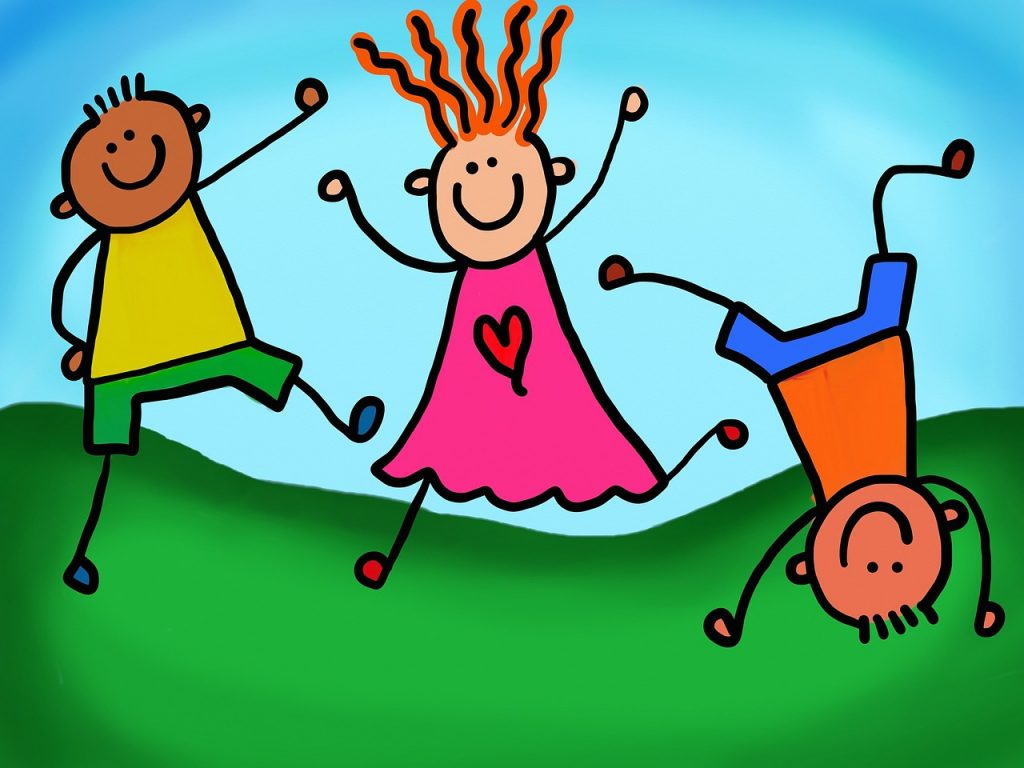 Sibshop: Be an Artist
March 14, 2020 - 1:00pm to 4:00pm in Ashland
Our Sibshop is for brothers and sisters (age 7-12) of children with autism. This is an opportunity for boys and girls to meet one another, to talk about the joys and challenges of having a sibling with autism, and to have fun.
Fun Friends and Family for ages 16+:
Zumba
February 8th 12:30pm -2:00pm in Framingham.  Join us for Fun, Friends, & Family Zumba Dance Party! Licensed Zumba® Fitness instructor, Andria DeSimone will lead an hour-long Zumba class.
St Patrick's Day Dance Party
March 14th 12:30pm-2:30pm in Framingham. Experienced DJ and instructor, Joanne Schmalenberger, will teach us fun dance moves and help us dance the day away. 
Advocates Fun, Friends, & Family events are open to individuals with disabilities who are 16 and older, staff who support them, their families, and friends. We welcome members of the Advocates community, as well as those interested in learning more about us.
Connect With Us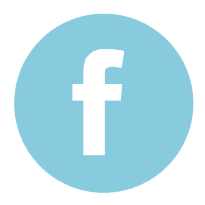 www.AutismAlliance.org | (508) 652-9900 | AutismAlliance@Advocates.org
1881 Worcester Road, Suite 100A, Framingham, MA 01701