Healthy Happenings Weekly Resources
Morningstar Access at Boston Children's Museum
Friday, January 21, 2022, 5:30-7:30pm
Boston Children's Museum offers children with special needs/medical needs the opportunity to visit the Museum at a time when there are only a few other visitors. At these times, we have a limit of 100 guests, and children and their families can explore the Museum with less concern about large crowds. To accommodate different needs related to the COVID-19 pandemic, there are now two different versions of Morningstar. Please click on the link for more details and find one that works best for your family. Registration is required: https://www.bostonchildrensmuseum.org/morningstar
For more information, please contact Saki Iwamoto, Health and Wellness Educator
iwamoto@BostonChildrensMuseum.org; 617-986-3697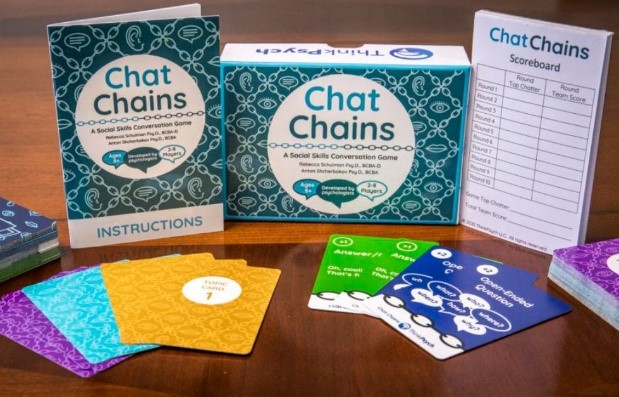 Chat Chains
Chat Chains is a social-emotional game for ages 8 and up. It was developed by clinical psychologists to help players develop their conversation skills. Chat Chains can help players: Improve waiting and listening skills; Increase conversation skills; Build confidence in social situations; Make new friends and deepen existing relationships; Enhance social awareness; Improve nonverbal behaviors in social situations. Click on the link for more information.
COPAA - Your Journey Parenting a Child with Differences (Presented in Portuguese)
Jan 15, 2022 09:00 AM
This class will walk families through identifying their child's needs beginning with doctors' recommendations; Learn the early signs of intervention; How to better understand the IEP process and to successfully work with the school district. It is an all-day event for parents of children with special needs. The entire presentation will be in Portuguese!
The presenter is Chaundra Tsegaye, who works as an insurance specialist for the Autism Alliance of Michigan. She is collaborating with the FCSN on this free workshop. This class will be presented in Portuguese at the Chris Walsh Center on the Framingham University Campus and is being offered in-person and virtual.
www.AutismAlliance.org | (508) 652-9900 | AutismAlliance@Advocates.org
1881 Worcester Road, Suite 100A, Framingham, MA 01701
Our Contact Information
*{{Organization Name}}*
*{{Organization Address}}*
*{{Organization Phone}}*
*{{Organization Website}}*

*{{Unsubscribe}}*