Healthy Happenings Weekly Resources
Just for Dads 
Wednesday June 1st 
6:30-7:30 p.m.
Our Just for Dad's support groups is where fathers can meet and talk about fatherhood as it relates to raising a child or children with autism. Our group is open to new fathers, experienced fathers, and single fathers where they can speak to men in the same position and learn from men with experience as dads. This group is Facilitated by Rob Sutherland, dad of two boys on the spectrum. Drop-ins are welcome. * This is our last meeting, we will be off July/Aug and will return in September. 
Support Group 
Parents of children age 10 and under 
Thursday June 2nd
12 noon - 1 p.m. 
Autism Support Group for parents of children age 10 and under. Family members meet to share the common experiences, challenges, and joys of raising children on the autism spectrum. This group focuses on caregivers and provides an opportunity for parents to connect with others facing a similar experience. We meet monthly for 60 minutes from noon -1pm, participants are welcome to zoom during a noon lunch break at work/or home.  Drop-ins are welcome. No pre-registration necessary.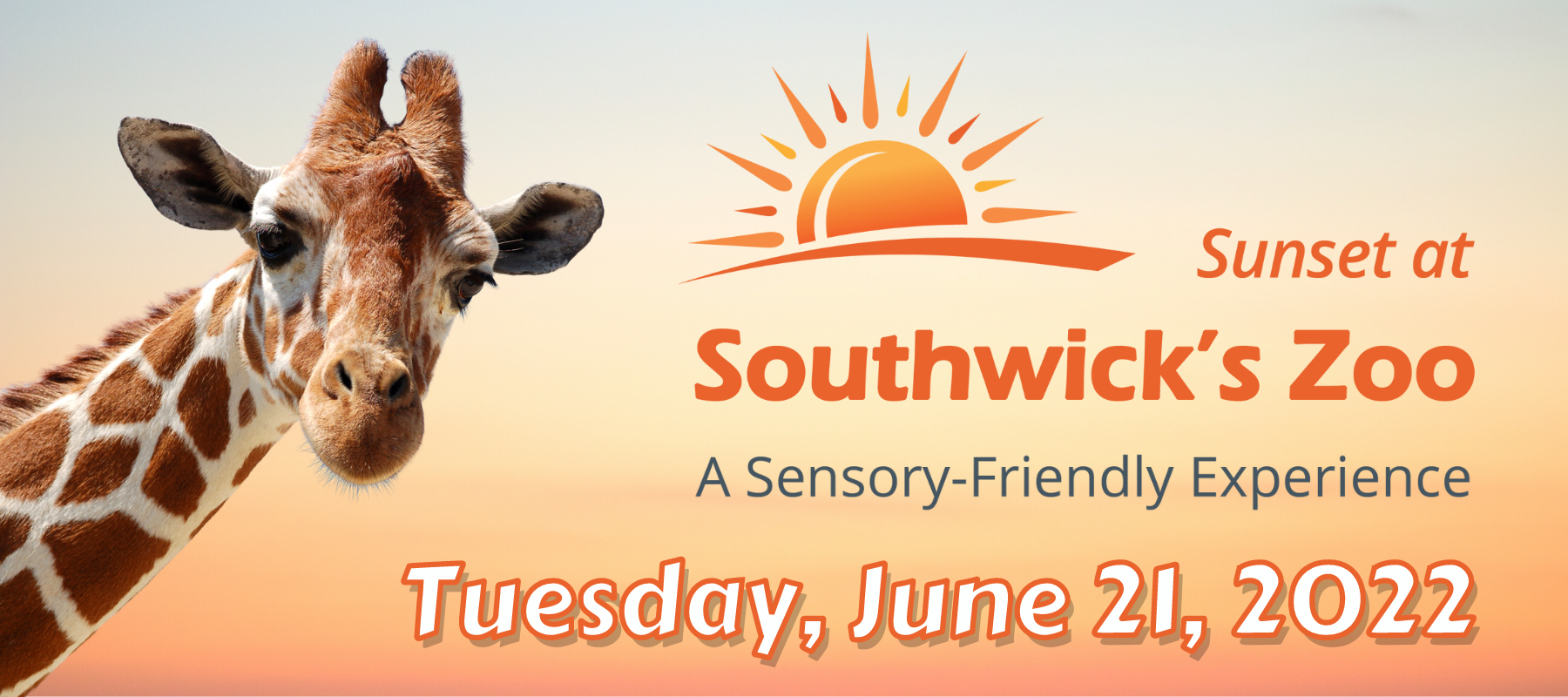 Autism Alliance EXCLUSIVE
Sunset At Southwick Zoo
June 21, 2022
6:00pm to 8:00pm EST
TICKETS ON SALE 
Join us for our Sensory-Friendly Evening at Southwick's Zoo.
This special event is designed for individuals with autism, their families, and others who may benefit from a sensory friendly experience. We'll have the zoo all to ourselves! Families will have the opportunity to spend two hours exploring the zoo and visiting animals in an intimate, quiet environment with no bright lights, rides, or gift store. Social stories available to help you enjoy the event. Tickets are specially priced at $12.00 per person. There will be complimentary snacks provided by our friends at the Flutie Foundation. We encourage families to bring a picnic dinner to enjoy, as there are many picnic tables located throughout the zoo. 
www.AutismAlliance.org | (508) 652-9900 | AutismAlliance@Advocates.org
1881 Worcester Road, Suite 100A, Framingham, MA 01701
Our Contact Information
*{{Organization Name}}*
*{{Organization Address}}*
*{{Organization Phone}}*
*{{Organization Website}}*

*{{Unsubscribe}}*