Healthy Happenings Weekly Resources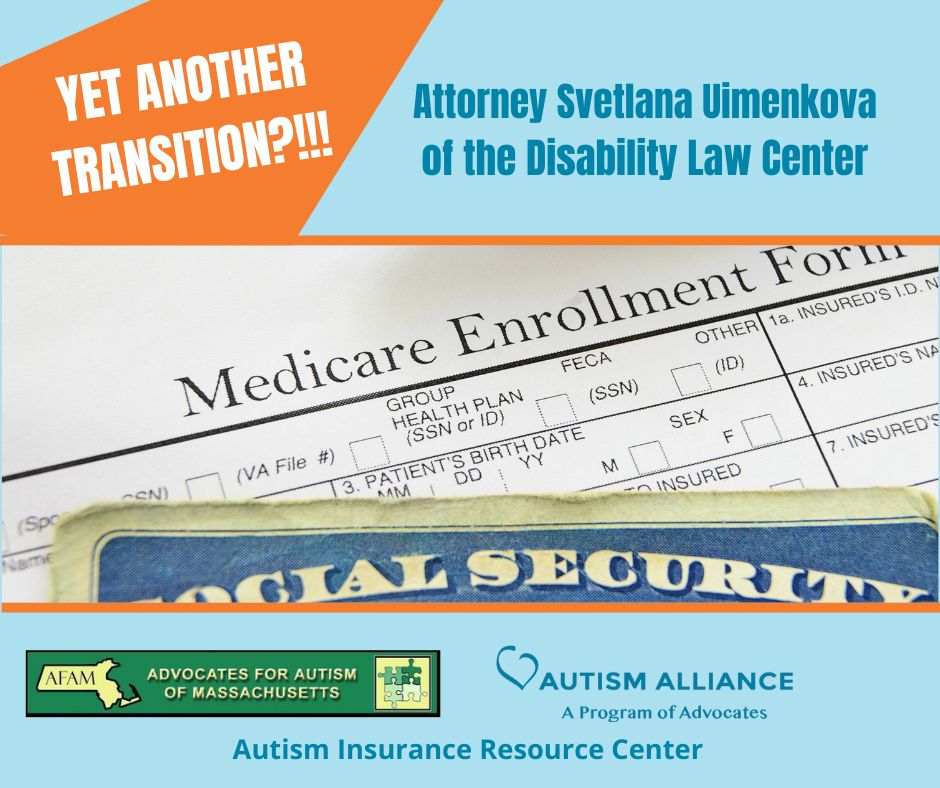 YET ANOTHER TRANSITION?!!! 
ONLINE WEBINAR
Tuesday May 10th
6:30 p.m.
JOIN US FOR AN ONLINE WEBINAR focused on the transition for families that occurs when a parent retires, begins receiving Social Security retirement benefits, ends employer-based commercial health insurance, and enrolls in Medicare. We are pleased to have Attorney Svetlana Uimenkova of the Disability Law Center present about this transition and its impact on the adult disabled family member's social security and health insurance status. After registering, you will receive a confirmation email containing information about joining the webinar, a fact sheet, and an AFAM email address where registrants can send questions in advance of the webinar. This Webinar is being co-sponsored by Advocates for Autism of Massachusetts (AFAM) and the Autism Alliance.  We also thank  The Insurance Resource Center for Autism and Behavioral Health for its assistance.
NEW Family Event: Magic By George
Friday May 13th 
6:00 p.m. 
George's "Virtual Magic Show" is more than just magic tricks performed in front of a webcam. It's an interactive, multimedia show crafted specifically for US!! By combining live-streaming video with magic, music, warm hearted comedy, and computer graphics George brings a memorable, live experience straight to your computer screen. Viewers will actively participate in the program to help create a unique event! George will feature live doves, teach tricks and answer questions at the end the performance.
Support Program for SIBLINGS
Sibshop Support Group
Saturday May 14th
1:00 p.m. - 2:00 p.m.
Our Autism Alliance Sibshop is a program for typically developing brothers and sisters, ages 7-12, who have a sibling with autism. It is a relaxed environment that gives the siblings a place to meet other sibs (usually for the first time); Have fun; Talk about the good and not-so-good parts of having a sib with special needs with others who "get it"; Play some great games; Explore how other brother and sisters handle sticky situations sometimes faced by brothers and sisters; Laugh; Learn about the services their brothers and sister receive; Have some more fun!
www.AutismAlliance.org | (508) 652-9900 | AutismAlliance@Advocates.org
1881 Worcester Road, Suite 100A, Framingham, MA 01701
Our Contact Information
*{{Organization Name}}*
*{{Organization Address}}*
*{{Organization Phone}}*
*{{Organization Website}}*

*{{Unsubscribe}}*