Healthy Heroes Weekly Resources
Autism Alliance Music and Movement with Ms. Sophie
Wednesday, July 8th at 4:00 PM 
Love to move and groove?  All ages are welcome to this class! With a combination of sing-alongs, freeze-dance games, and fun choreography, we will have you moving your body to your favorite tunes.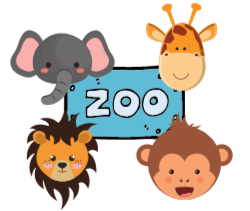 Autism Alliance Southwick Zoo Club
Thursday, July 9th at 9:30 AM
This program meets WEEKLY via Zoom at 9:30am on Thursdays for the month of July. Educators from the Zoomobile will offer a 30-minute program with 3-4 animals, exclusively for the Autism Alliance.
Autism Alliance Support Group for Parents of School Age Children
Thursday, July 9th at 6:30 PM
Parents of school age children are welcome to join us on Zoom for our support group meeting. You can find all the details here. 
Autism Alliance SibShop
Saturday, July 11th at 1:00 PM
Ages 7-12
Sibshop is a place for brothers and sisters of children with Autism to meet with other siblings. It is a relaxed environment that gives the siblings a place to talk about their lives while playing games and getting to know each other. Click on the link to register for this virtual program.
Children's Books for Summer Fun
Take a break from the heat with books full of picnics, theme parks, camping trips and more. From the sandy beach to the city streets, this list will get your kids reading no matter where summer takes them.
www.AutismAlliance.org | (508) 652-9900 | AutismAlliance@Advocates.org
1881 Worcester Road, Suite 100A, Framingham, MA 01701