Healthy Heroes Weekly Resources
The Autism Division of the Department of Developmental Services
Autism Waiver Service Program Open House Interest Period
October 17th - 31st, 2020
Autism Waiver Program that provides one-to-one interventions to help children with autism who exhibit severe behavior, social and communication problems through a service called Expanded Habilitation, Education (intensive in-home services and supports).
Without Limits Support Group
Friday, October 23 at 11:00 AM
Adults 18+ (with an Asperger's profile), are welcome to join us on Zoom for our support group meeting. 
Broccoli Stamped Fall Tree Art
Let the kids enjoy some arts and crafts with this fun fall painting idea. Use broccoli to paint beautiful fall trees. 
Ugg Launches Boot Collection for People with Special Needs
Ugg, a popular winter staple, has creatied an adaptive footwear line for kids and adults with disabilities. You can learn more and check out their new styles here.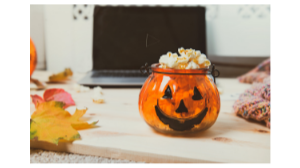 45 Family Friendly Halloween Movies
Grab some popcorn and candy before you kick back and watch your favorite Halloween movie! This list includes some great family friendly movies to get you in the Halloween spirit. 
www.AutismAlliance.org | (508) 652-9900 | AutismAlliance@Advocates.org
1881 Worcester Road, Suite 100A, Framingham, MA 01701