Healthy Heroes Weekly Resources
Just For Dads
Wednesday, January 6th at 6:30 PM
All Dads are invited to join us on zoom for our monthly support group Facilitated by Rob Sutherland, dad of two boys on the spectrum. Drop-ins are welcome.
Grief and Loss Support Group
Thursday, January 7th at 12:00 Noon
This is a group for family members raising a loved one on the Spectrum. Caregiving can be an all-consuming process and we do not always take the time to reflect on our own experiences and emotions as we care for others. In this group, we will discuss caregiving through the lifespan and through the lens of loss and grief, and we will discover ways to take care of our emotional and physical health in the process. Facilitated by Jennifer Wiles, LMHC, BC-DMT, Beth Israel Lahey Health at Home. Open to all at no cost through a generous grant from The New York Life Foundation.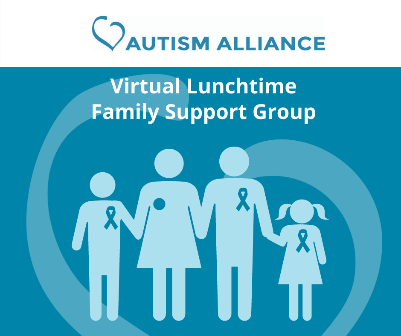 Parent Support Group
Friday, January 8th at 12:00 Noon
Our Virtual Family Support Group meets on the 2nd Friday of the month. Family members meet to share joys and concerns of raising children on the autism spectrum. Registration is not necessary – just Zoom by!
SibShop
Saturday, January 9th at 12:00 Noon
Let's Zoom together. Inviting all brothers and sisters of children with Autism to meet and chat. SibShop is a place for brothers and sisters (ages 7-12) of children with Autism to meet with other siblings. It is a relaxed environment that gives the siblings a place to talk about their lives while playing games and getting to know each other.
Glee Club for Adults 18+
Saturday, January 9th at 10:30 AM
The Autism Alliance Virtual Glee Club for individuals with autism ages 18+ is facilitated by our favorite music teacher, Mr. William Lynch, and co-lead with Sophie McLaughlin, expressive movement therapist. The group meets monthly. The program is a mixture of singing short songs, and movement. 
www.AutismAlliance.org | (508) 652-9900 | AutismAlliance@Advocates.org
1881 Worcester Road, Suite 100A, Framingham, MA 01701