Healthy Heroes Weekly Resources
Advocates Day at the WooSox
Sunday, September 12, 2021 1:05pm
We have 250 tickets NOW available on a first come, first served basis. A two-hour buffet will be available to guests and will serve hot dogs, hamburgers, popcorn, watermelon, mac and cheese, lemonade, and water. Alcoholic beverages are not included. Outside food may not be brought into Polar Park (exceptions will be made where necessary for fans with allergies or restrictions). To reserve tickets, please email: Lindsey Konan LKonan@Advocates.org. BE SURE TO MENTION YOU ARE AN AUTISM ALLIANCE FAMILY!
Life Skills

Functional life skills are the everyday tasks we all need to lead independent lives. Mastering these skills builds self-esteem and confidence while gaining autonomy. Many people learn life skills through passive watching, imitation, or practicing a few times. Individuals with autism often need explicit instruction with many more repetitions to obtain the same skills. It is the responsibility of the parents to teach life skills so that their children can maximize their potential for full participation in everyday life
Engaging With Your Child at Home

Parents often struggle with how to help their child at home and may feel guilt that they are not doing enough. Here are some ideas for engaging with your child at home for you to try. Creating a home that your child can feel relaxed, safe, and loved sets your child up to thrive.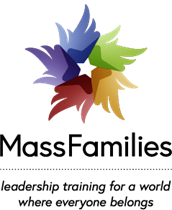 Webinars in Special Education and Covid-19

Log on to this FREE webinar series provided by MassFamilies, along with Massachusetts Advocates for Children and The Arc of Greater Haverhill-Newburyport. Each webinar will cover a key aspect of special education as it relates to COVID-19. The series is free, but you must register for each one
www.AutismAlliance.org | (508) 652-9900 | AutismAlliance@Advocates.org
1881 Worcester Road, Suite 100A, Framingham, MA 01701