Dear Families and Friends, 
We hope this message finds you and your family safe and healthy. Although we are living through unprecedented times there are signs of hope emerging. We are seeing the "flattening of the curve" across the US and across the Commonwealth. Here at the Autism Alliance and Advocates we are doing our very best to make sure our community remains safe. We continue to provide our daily Healthy Heroes emails and Facebook posts with resources and information to support you during this time. As parents, we know you are navigating a lot these days, but we would greatly appreciate if you could take a few minutes to complete the survey below, as it is important to us to hear from as many of you as possible so that we plan and create what is most needed to help you!  This month, we have added several additional virtual support groups, recreation programs, parent training series, and family clinics. We are here for you, so please reach out if you need help finding a resource.
- Warmly Allison and Pam
Autism Alliance
at Home Survey
We want to support YOU our Autism Alliance families as best we can during the Covid-19. Please complete this 3 question survey and tell us what we can do to help YOU!! 
Click: Survey 
The Doug Flutie Jr. Foundation has launched an incredible fund to alleviate the many needs of the Autism community during the Covid-19 crisis. The Flutie Foundation provided the Autism Alliance with direct emergency funding and technology funding to lessen the financial burdens families with children and adults with autism are facing. In addition, they provided over 75+ cloth masks to Advocates residential home. We are grateful for our long-standing partnership with the Flutie Foundation and appreciate their unwavering support during this unprecedented time of need. We would also like to share a video that Doug Flutie and 9 Autism Self-Advocates Perform "We Are the World" Cover. Truly inspirational! 
NEW Autism Alliance Recreation Programs 
Music and Movement with Sophie
Love to move and groove? This class is for you! With a combination of sing-alongs, freeze-dance games, and fun choreography, we will have you moving your body to your favorite tunes. This group is lead by Sophie McLaughlin, Expressive Movement Therapist and (recent graduate from Lesley University) Class structure based on 1pm start time
1:00-1:05 - Introduction
1:05-1:10 - Warm-up
1:10-1:20 - Sing-Along ( 2 songs)
1:20-1:30 - Freeze-Dance (2 songs
1:30-1:45 - Choreography ( for 1 song)  
Adults
Tuesday ZOOM May 12th 
1:00pm-1:45pm
Kids   
Tuesday ZOOM May 19th 
3:00pm-3:45pm
 Time for Fitness with Faith 
Join Faith for a 30 minute virtual low-impact fun fitness class with cool music. Faith is a senior in college and a sibling to her brother with Autism. These virtual groups are designed for Teens and Adults with Autism. ( Siblings are welcome to join )
Schedule
Introductions
Warm-up
Exercises to musi
Cool-dow
Good-bye
Teens – ages 13-19    
Tuesday  ZOOM   May 19th
Tuesday  ZOOM   May 26th
4:00pm – 4:30pm
Adults -20+ 
Tuesday  ZOOM   May 19th
Tuesday  ZOOM   May 26th
5:00pm – 5:30pm
Phone Consultations with Area Expert
Free IEP phone consultations regarding your child diagnosed with Autism Spectrum Disorder. These phone calls are from the privacy of your home or office, with Pam Kaufmann, former Director of Special Education for The Framingham Public Schools. Pam volunteers her time and expertise to our families, answering IEP-related questions and offering advice. Thirty-minute phone consults take place during the day, from 12:00pm - 2:00pm. NEXT date is: Wednesday May 6th. To sign up: CLICK
Parent Training Series 
Tuesday May 26th 7:30pm 
We welcome Ellen Fitzpatrick, M.Ed. Programs and Operations Coordinator, Flutie Foundation as our guest speaker. Ellen's training: A SPECTRUM OF IDEAS FOR AUTISM AT HOME will focus on ways you can support your loved one with autism. Practical strategies mixed in with self-care and support. Don't miss out this one of a kind and new parent training. For meeting details please click on ZOOM
Parents and Caregivers of School Age
Children with Autism
Saturday May 2 @ 12:00 noon 
Click to join
Parents & Caregivers who are living with
their ADULT children with Autism
Tuesday May 12 @ 6:30 p.m.
Click to join
Portuguese Speaking Support Group
Monday May 18 @ 6:30 p.m.
Click to join
Parent, Grandparents, Relatives and Friends
of a Loved one with Autism
Wednesday May 20 @ 7:00 p.m.
Click to join
Parents and Caregivers of a Loved One
in a Residential Setting
Tuesday May 21 @ 1:00 pm
Click to join
Without Limits group for High Functioning Autism
     Friday May 22 @ 11:00 am
     Click to join
Individual Family Clinics
We are here to provide support, information and assistance to parents and caregivers during the Covid-19 quarantine. This may mean exploring resource options available to your family as well as strategies to support your child or adult family member with Autism.
Please contact us:
AUTISM ALLIANCE and we will respond to your request to set up a phone/and or Zoom meeting time.
Healthy Heroes    
In case you missed one, or want to check back in, our daily Healthy Heroes Emails are archived on our website along with our current and past monthly newsletters. 
Connect With Us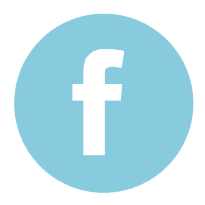 www.AutismAlliance.org | (508) 652-9900 | AutismAlliance@Advocates.org
1881 Worcester Road, Suite 100A, Framingham, MA 01701